Yes… I do believe that we can succeed in getting anything we want if we believe (truly believe) that we are capable.  If you are somewhat like me–and I dare say a lot of us are alike in this respect–you know that we spend most of our lives trying to make sense of everything around us.
We become like robots…
From the time we are born we mimic the actions of our parents.  We are like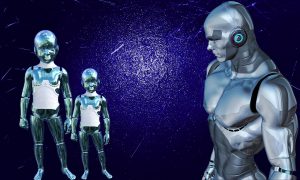 little automatons–duplicates who try to make sense of the world through the eyes of our parents.  Unknowingly, our parents deprive us of the food for your thoughts needed so we can develop into spiritually strong and confident beings.
Out Of The Norm Parents
Unfortunately, we are not allowed to exercise the free-will handed to us, since our parents always "know best."  Of course, there are exceptions.  Here and there you will find a truly accomplished adult because his/her parents had an unusual way of raising children.  "It's-okay-to-let-the-baby explore-the-territory" kind of thinking.   This out of the norm parent believes in supervising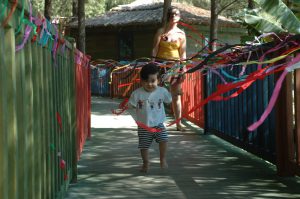 the child and offering sound advice only as needed; letting the child form his/her own judgments and opinions, thereby allowing the child to arm with the knowledge and know-how that will work best in making the right decisions throughout life.  What I call "food for your thoughts."
This is not a criticism to parents who subscribe to the previously mentioned mode of child-rearing.  It is just making a point.  The brain needs stimulation to develop and experience wholly, so it can become strong enough and be the real master of matter, capable of using free will and thereby developing the wisdom to make the right decisions throughout our lives from an early age.  With the loving, supportive, and emotionally-reinforcing  parent supervision, of course.
I believe that for many, this is the reason we don't know how to recognize our truly outstanding capabilities at an early stage of life.  Instead, we go through infancy, childhood, and most of adulthood trying to decipher life–what a waste of time considering that our life here is so short!
I Welcome your thoughts.